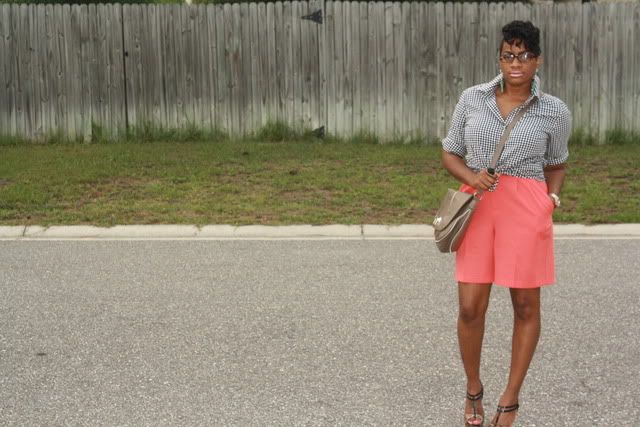 Hi Guys!!! Do you notice something different?? I whacked my hair off…mainly on the sides. I just couldn't take it anymore. I was going through a "growing my hair out" phase, and it just didn't last. I held up for a good while, but in the end, I had to cut it. It feels so much better. It's so hot & humid & when I start to sweat the least bit, my hair swells up like an
afro
…ok, well not really an AFRO, but it does get bigger. I could wash my hair & 2 days later, its just awful…hence the reason I haven't been taking outfit pics. But I'm happy with the new 'do……. for now.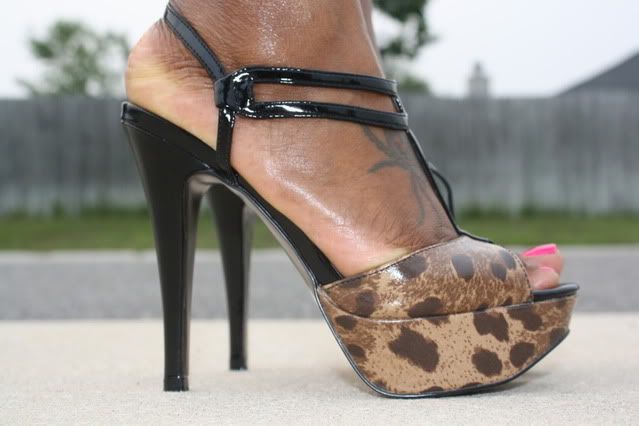 On another note, I have been watching YouTube tutorials like crazy! Sometimes, I get in the makeup mood & will watch tutorials all the time. I have a few favs on there…I'm going to list them in case you're interested. (
Ebony
,
Candice
,
Tina
, and
Nicky B
). If you have some favs, please let me know in the comments so that I can check them out & subscribe. They really make me wanna start my own Channel. What do you think?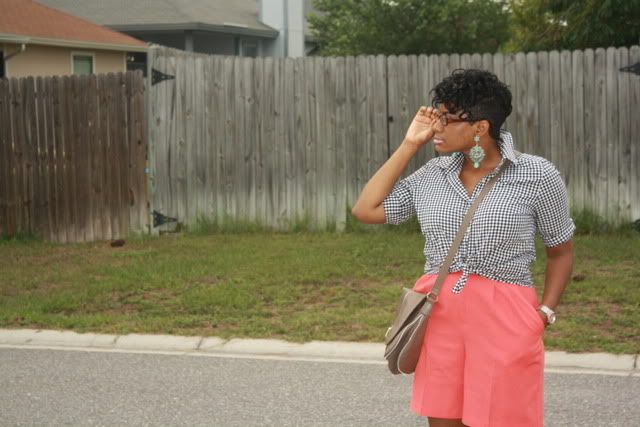 Earrings: Forever21
Ring: H&M
Shoes: Steve Madden
Toes: Klean Color – Neon Pink
Talk to you later,