What a challenge this has been! First,
Charee
 styled the scarf & wore it as a shirt. Then, 
Eboni
 wore it as a turban. 
Lexy
 wore the scarf as a belt! Now it is my turn. What in the world was I gonna do? I honestly had NO idea how I'd rock both of these items together. I knew I wanted to wear the necklace as a bracelet, but the scarf was my biggest challenge. One of my FAB readers, MrsCrystal, suggested that I wear the scarf as a skirt. Ding Ding Ding Ding Ding!!! How cool was this idea! So that's exactly what I did. Thank you MrsCrystal for the brilliant suggestion.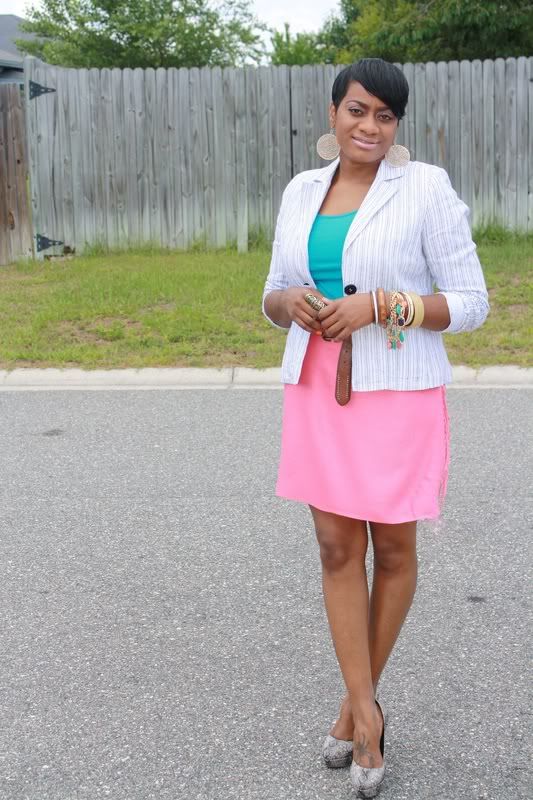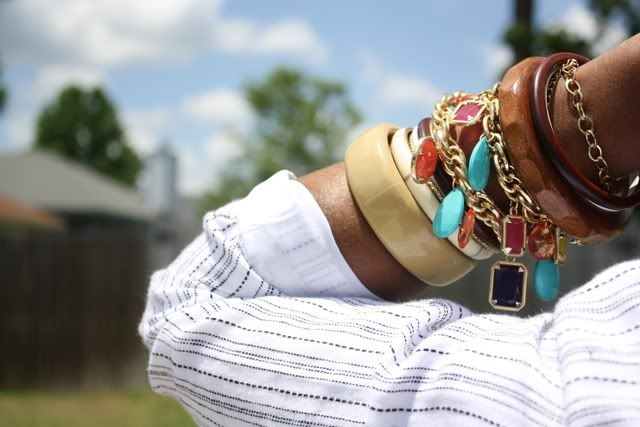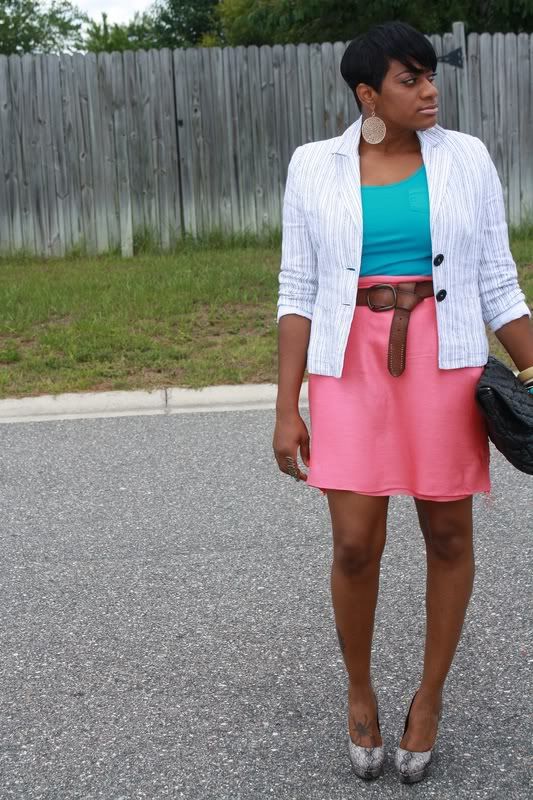 What I'm wearing:
Skirt: Valerie Pashmina Scarf c/o Mimi Boutique
Tshirt: Rue 21
Blazer: Thrifted
Necklace (worn as a bracelet): Isabella Drape Necklace c/o Mimi Boutique
Shoes: Joey O
Clutch, Earrings, Ring: Forever 21
Belt: Old Navy (men's)
Nail Color (wore it as my toe color here) : Sally Hansen Sun Kissed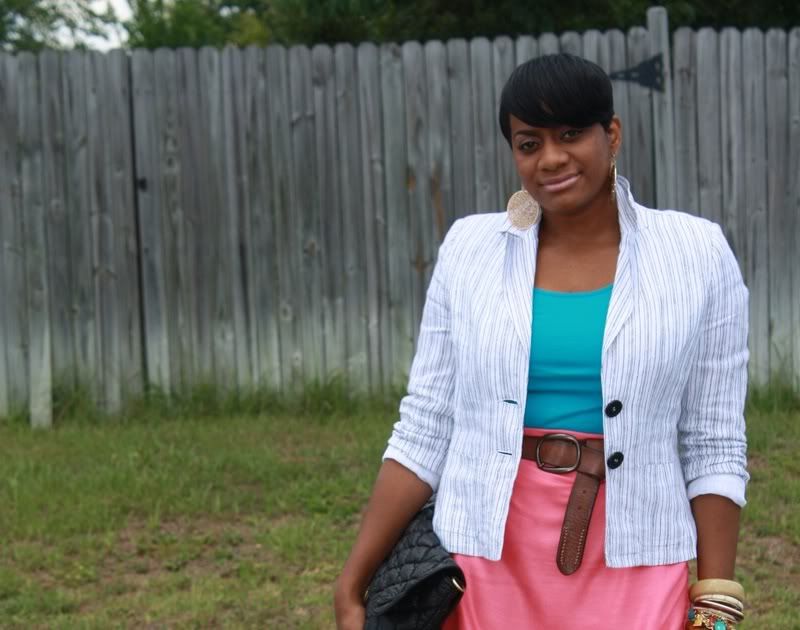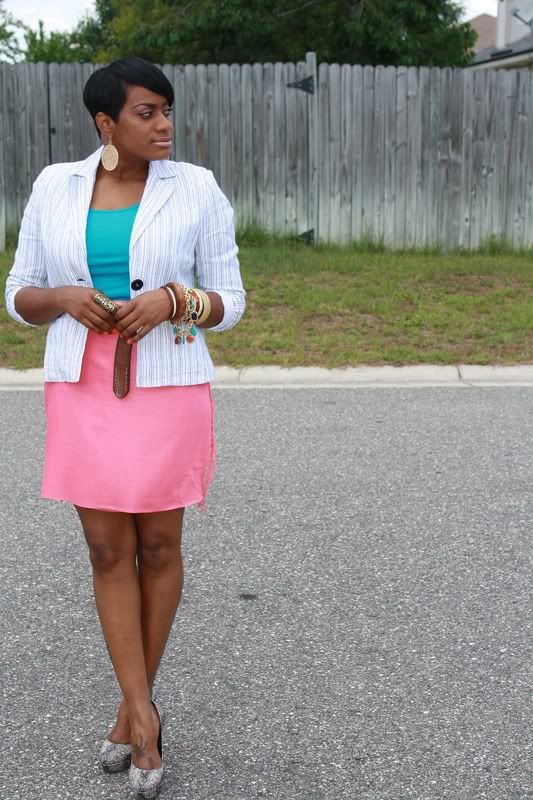 I will be sending the items to the last participant,
Leslie
, of
Fashion Du Jour
. She is the QUEEN of scarf styling, so this should be a piece of cake for her! Cant wait to see how she styles them.
AND