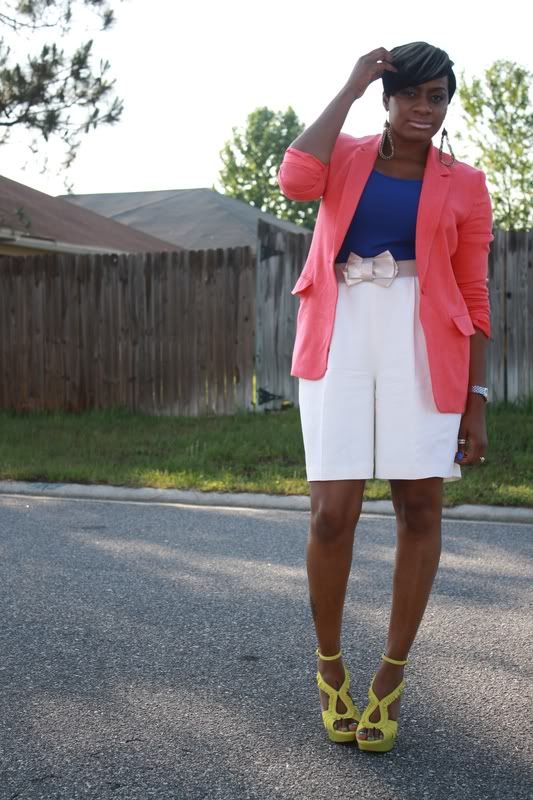 I'm a little OCD'ish. I style my outfit out about a week ahead of me actually attending an event. I normally try on each piece & parade around the house for a few minutes to make sure I really like it. I went to 2 bridal showers last Saturday & this is what I wore….uummmmm not exactly. Remember me buying these
Steve Madden shoes
and falling in love with them, especially the color? Well, when I put them on and walked around the house for a while, I noticed that my feet slip forward, causing my toes to slightly hang off the edges..holding on for dear life. That's NOT a good look in my book. I was a little disappointed, but opted to wear my green
Steve Madden Clarissa
pumps instead. I did not wear these shoes, but I wanted to take my photos wearing them because they are the ones I really wanted to wear. .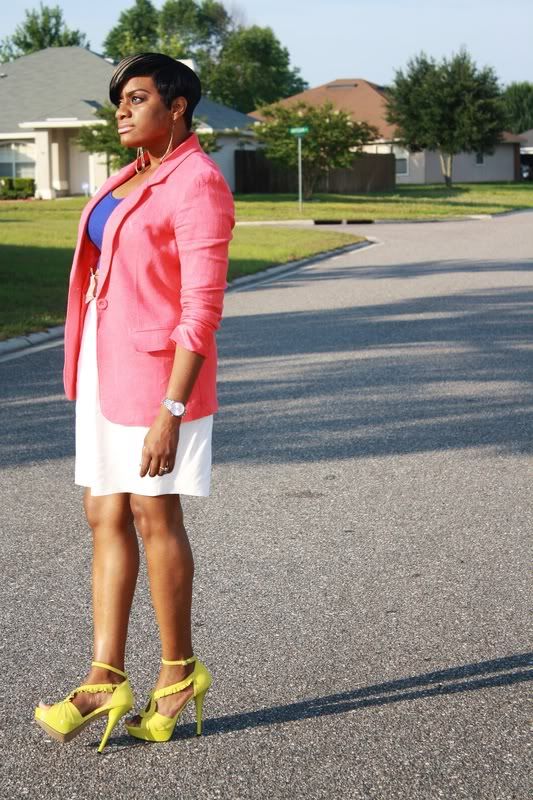 While blog reading, I realized my girl over at
Budget Chic
was having the same issues with the same shoes. I'm going to try her recommendations of adding insoles, and hoping this solves the problem. If this doesn't work, I will be selling them. They are an 8.5. I will list them on my blog shop (which none of you knew about) called
Shop Rush Our Fashion
. Feel free to start following, I will be updating it within the next few weeks.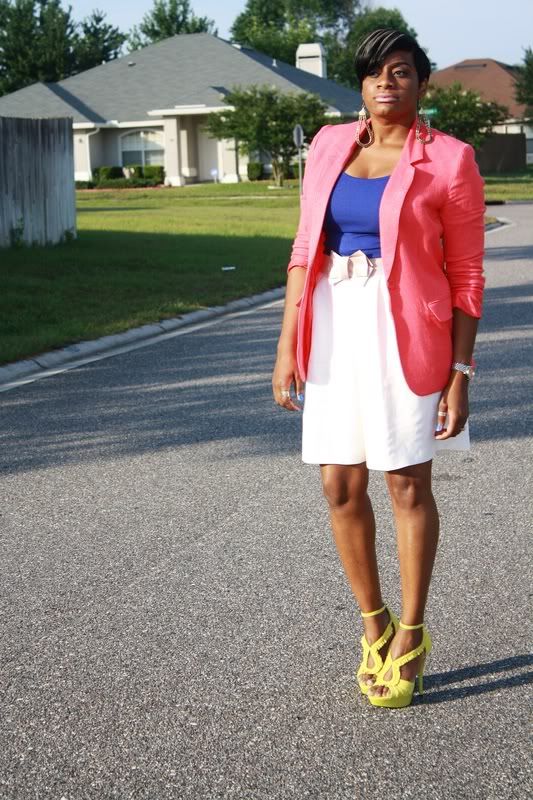 Shorts & Blazer: Thrifted, Tank & Earrings: F21, Shoes: Steve Madden, Rings: Claires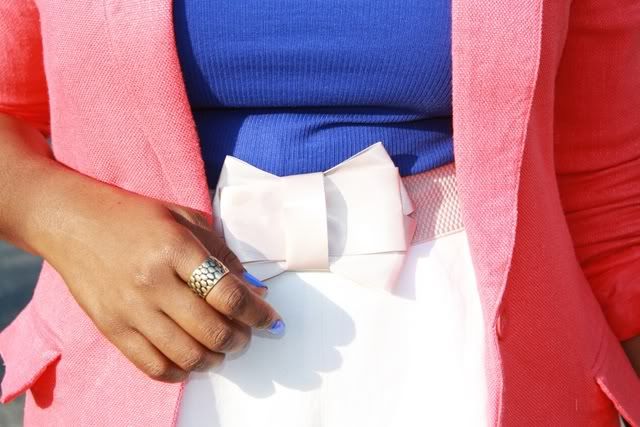 Next subject: This blazer! I've been on the hunt for a coral blazer for about 2 months now. I thought I'd found one at Charlotte Russe, but they no longer had my size. Well, as I was getting my outfit together for the bridal shower, I was looking through my blazers to find my pink one. Guess what I found instead? This coral blazer!!!  I know its thrifted, but I don't even remember buying it. That's crazy! But at least I have my coral blazer.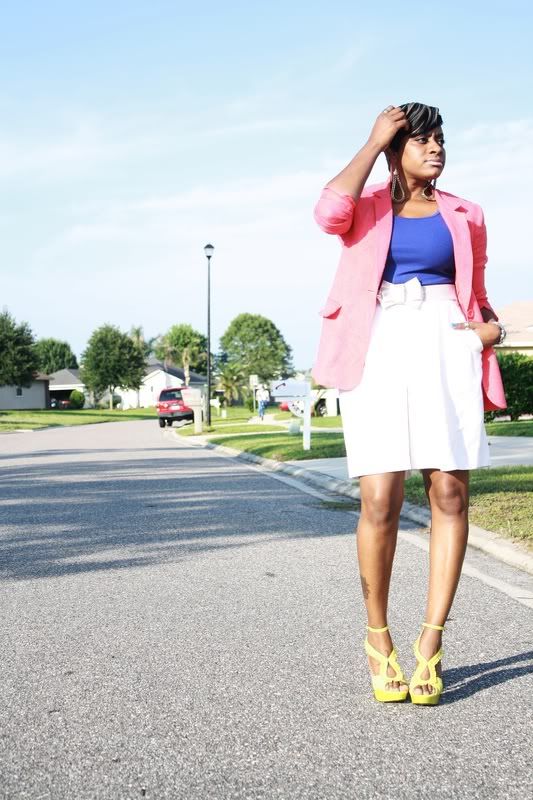 You would think my photographer would have told me that my belt was crooked….but oh well. Enjoy! LOL
Talk to you soon,