Do you guys remember me winning this
fabulous giveaway
on
The Shoe Girl's
blog? Well, I won the giveaway about a month & a half ago. It seems like it took me forever to decide on which shoe I wanted. After many of your
votes
, it was clear that the majority of you wanted me to pick the Linnett pump.
Well, I finally placed my order for Linnett a couple of weeks after winning. Somehow, my order never got to the person who was supposed to place it. Apparently, it went straight into their junk mail. I was kinda happy & relieved! This was my opportunity to get the shoes that were calling my name. I didn't initially order it because my Sweety kept discouraging me by telling me that they looked like Fred Flintstone shoes.  (Now……….*blank stare* *taps fingers on desk*……are you thinking what I'm thinking right now??? FRED FLINTSTONE DIDN'T WEAR SHOES!!! DUH!!!!).
So I re-placed my order and got the shoes that were meant for me & my feet….CARLE!!!
 Hi Carle, welcome home to mama!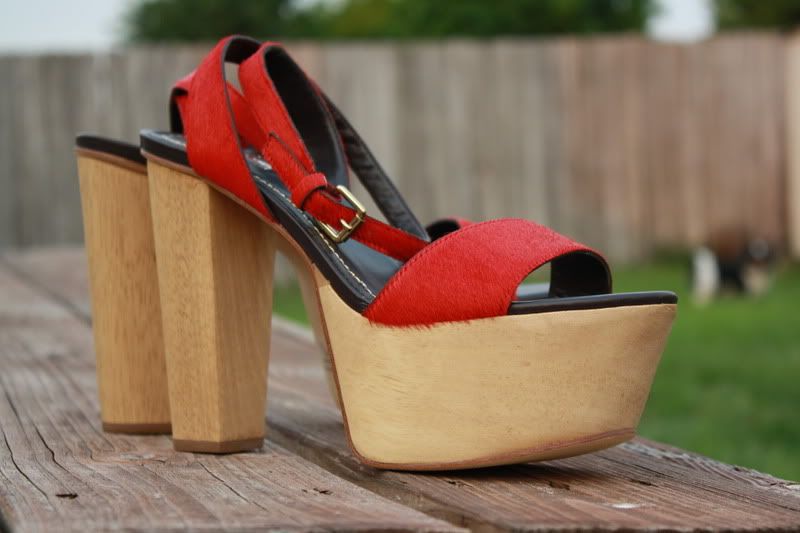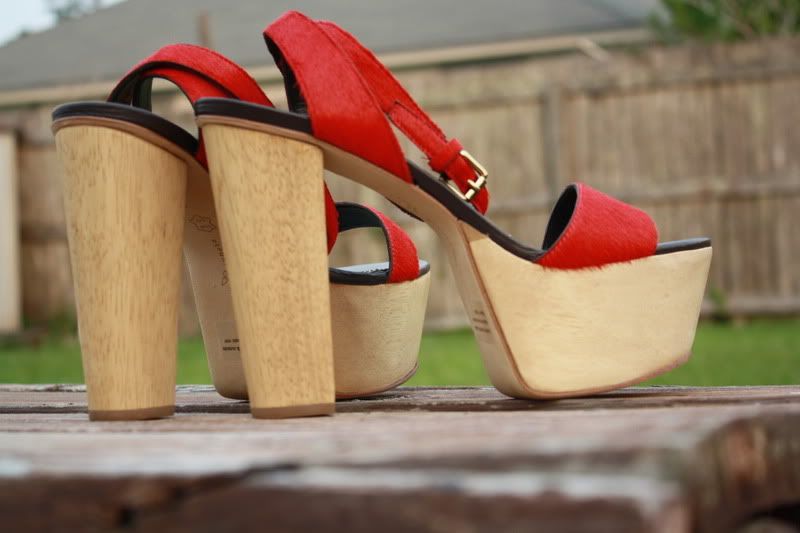 The red cow hair is amazing!  I don't know if I'm going to wear them or just look at them! These shoes are truly divine.
Don't forget to enter the Rock It & Roll It $50 shopping spree sponsored by Mimi Boutique!
Talk to you later,