Did you know that Rush Our Fashion is now on
Twitter
??? Well, I am!! There is a Twitter button on the right, so feel free to follow me! I have been on Twitter all week. I think I'm really starting to understand how to actually use it, and ashamed to say that I may become addicted. I have been chatting with my blog friends all week. Shout out to
Eboni
,
Tysha
,
Charee
,
Ty
,
Corie
, and
Fashiondujour
(ya know, I just realized that dont know your real name??) LOL.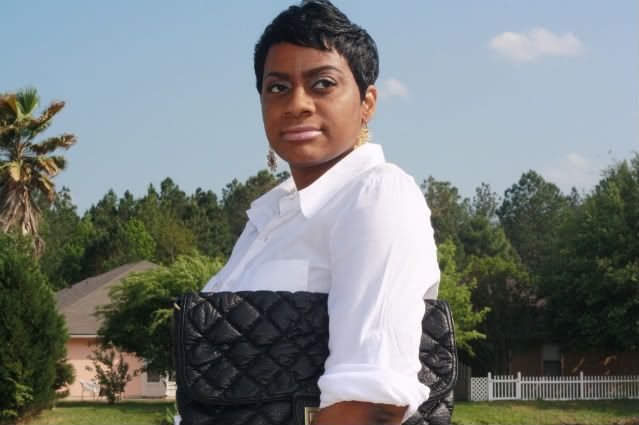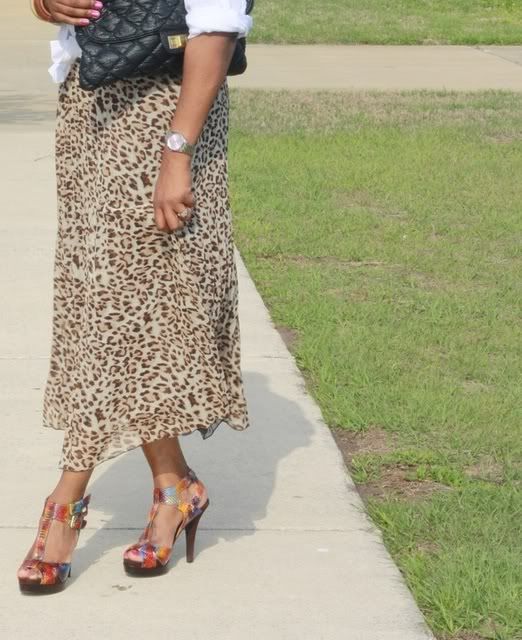 I think these are one of my favorite pairs of shoes. I love all of the colors & the snake print. They are some comfortable and versatile. I literally wear them with anything!! 
I put myself on shopping restriction…don't worry, its only for 1 week!! Haha!! I'm going to Tampa soon & I want to save money so that I can stop there. There is a mall in Tampa that has the best curry chicken that I've ever tasted (besides mine, of course). Can you believe we found curry chicken in the mall?? It is so good that we always eat there, and order a to-go plate!! LOL
Skirt & Clutch: F21, Shirt: Cotton On, Necklace: Charming Charlies, Shoes: BCBG, Earrings: Coach (gifted), Bracelets: Random

If you are on Twitter, let me know!!
Thanks for stopping by,