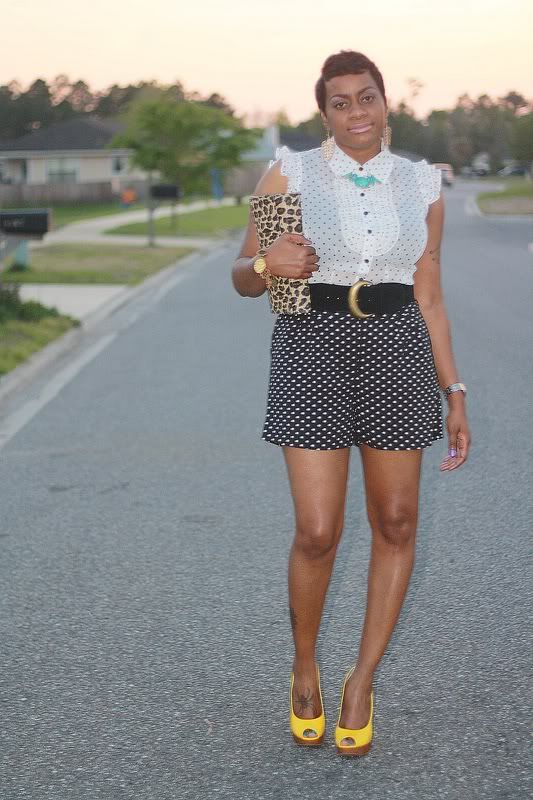 Its Hump Day guys!!! That means the week is almost over. YAY!!!
I am currently loving this nail polish right now. It's called Vivid Purple by Avon. I wish I'd gotten a close up of it. I'm just so pleased with the Avon line of nail polishes. I'm certainly not a fan of their makeup. It's not pigmented enough. Even with a primer, it still doesn't show up on my skin. Thumbs down!!
Also, my
shoes
arrived yesterday! Can you believe that I didn't even open the boxes??? I am excited to see them, but I want to be able to take pics so that I can show them to you & I just didn't feel up to it yesterday. I will get to it today & upload the pics in the morning. I'm crossing my fingers that they all fit & I don't have return anything! 
Shirt: Sears, Shorts: Cotton On, Bracelet: Coach, Necklace: Charming Charlie, Earrings: F21, Clutch: H&M, Shoes: Gianni Bini


Let's talk about my Fab Find item of the day! These shoes (again)!!! It seems like most of my Fab Finds are mostly shoes, but nothing wrong with that, right? As long as they're cute, and you can get them for a helluva price, why not?? I got these in Tampa at a Dillards clearance sale about 2 years ago. The sale was so good, I walked out with 5 pairs of shoes. Everything was between $20-25. These were only $22. My friend that was with me got them in a brown leather (too cute). Now I'm upset I didn't get that color as well. Even though I've only worn them once, I do really like them. They are also quite comfy. Most of the Gianni Bini line is very comfortable. I can't wait to wear them with my flares!!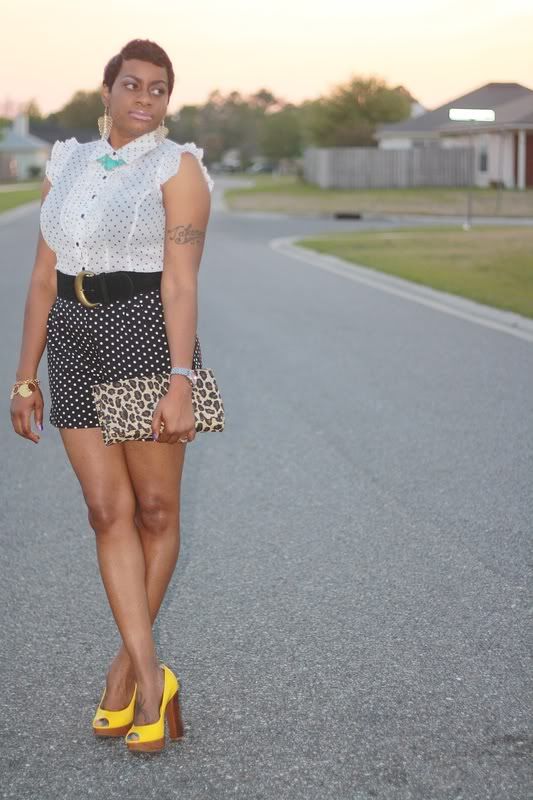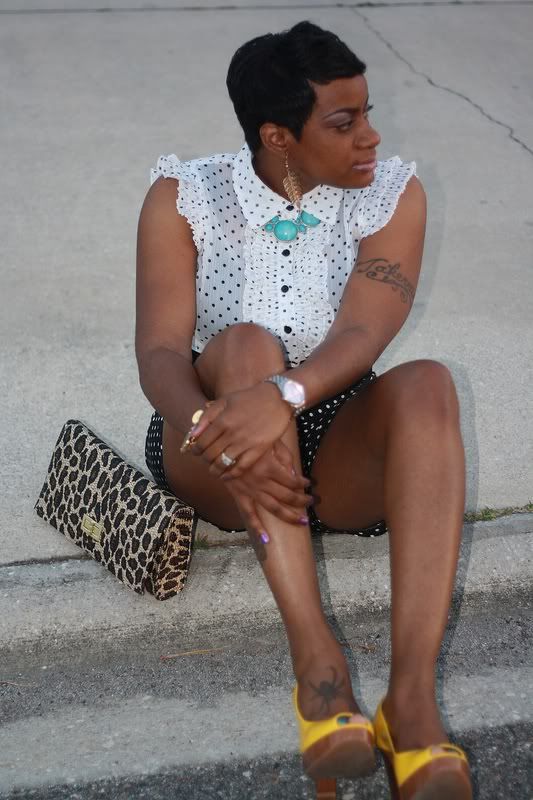 Thanks for stopping by,