My weekend was over way too fast. What about yours? I didn't do too much. Hold on, I did do too much, that's why I'm so freakin grumpy today. Me & Mondays do not get along…AT.ALL. I got up early on Saturday to drop my dog off at the groomers, went shopping all day, then went out for drinks & pizza with my Sweety later that night. On Sunday, I went grocery shopping, cooked, cleaned, painted my nails, went to my in-laws house for a late birthday celebration & got home around 11:30 last night. Yes, I know, its March and I'm still celebrating my birthday (dont judge me)..So yes! I am tired…AS.A.DOG!
I have been told that I will find/buy clothes from anywhere! By that I mean, I can go into
Publix supermarket
and come out with something to wear. I went to a store called
Tuesday Morning
looking for decor for my home. Please tell me why I walked out of the store with 2 blazers and nothing else? This is one of the blazers that I purchased. I love it! Its a pretty shade of blue. I also bought a peachy orange one (is that a color?) that I just simply adore. I can't wait to show you guys that one.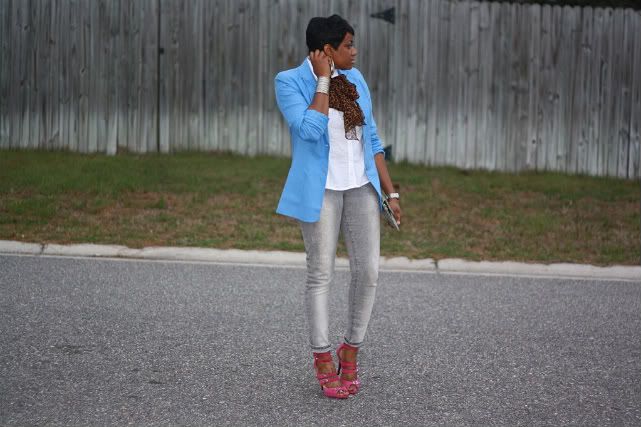 Jeans: CR, Blazer: Metrostyle, Shirt: Rue 21, Scarf: H&M, Earrings & Bracelet: F21, Clutch: Random, Shoes: BCBG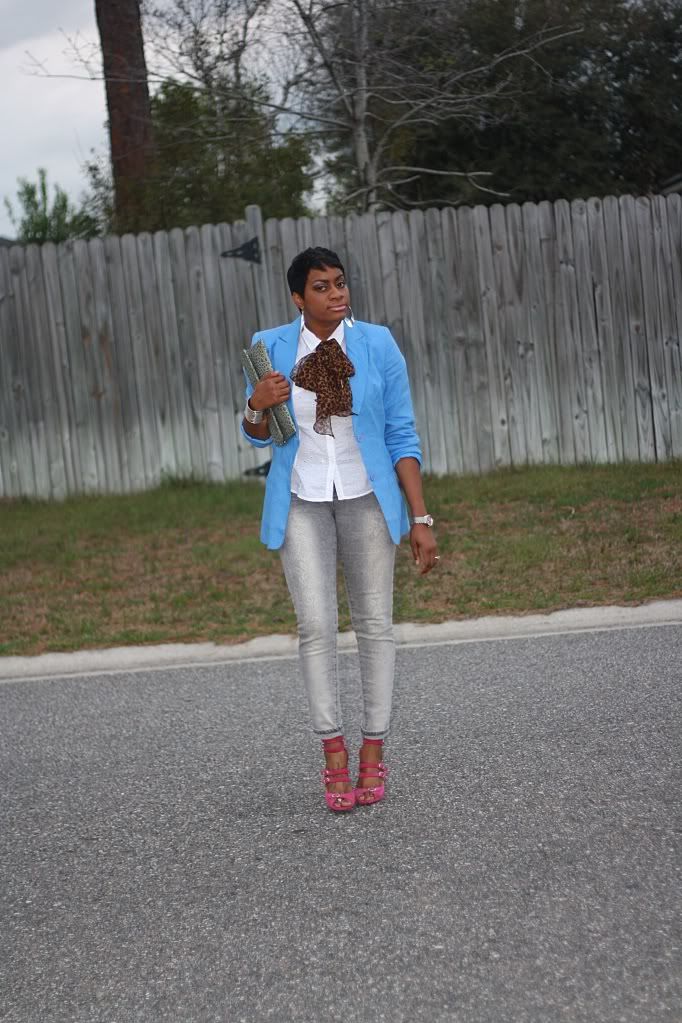 Thanks for stopping by,