Short post today, guys. I'm trying to wash clothes, cook dinner, and post! Whoa! I feel like I'm trying to do too much, so I'll leave you with pictures. OH!!! Remember the Jessica's in my previous post???? Well, I posted too fast! I had them in my cart, posted them (because I was overly excited), went back to check out & BAM!!! Sold the hell out!! I am too upset! I have called like 6 stores, nothing!!!
Jessica, if you're reading, please mail me these in a size 9. Thank you!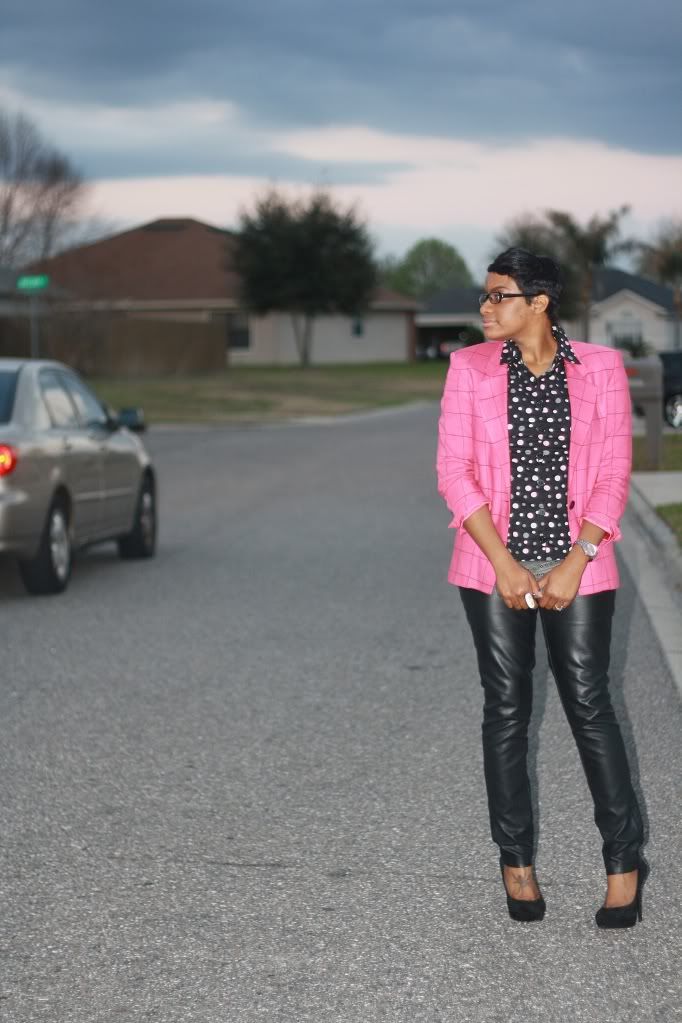 Pants: F21, Blazer & shirt: Thrifted, Shoes: Charles David, Clutch: Kenneth Cole (gifted), Specs:Random
Don't forget to rock your red pumps for National Women & Girls HIV/AIDS Awareness Day on Thursday!
Thanks for stopping by,