What a wonderful & relaxing weekend. I needed the rest after my birthday festivities. I'd planned on doing a little thrifting, but that didn't happen. Instead, I ended up going to the mall to have some links taken out my watch & went to catch some sales at Cotton On. I was really, really craving a new pair of shoes this weekend, but couldn't find ANYTHING that I liked. Do you ever have those days when you just need a "shoe fix"?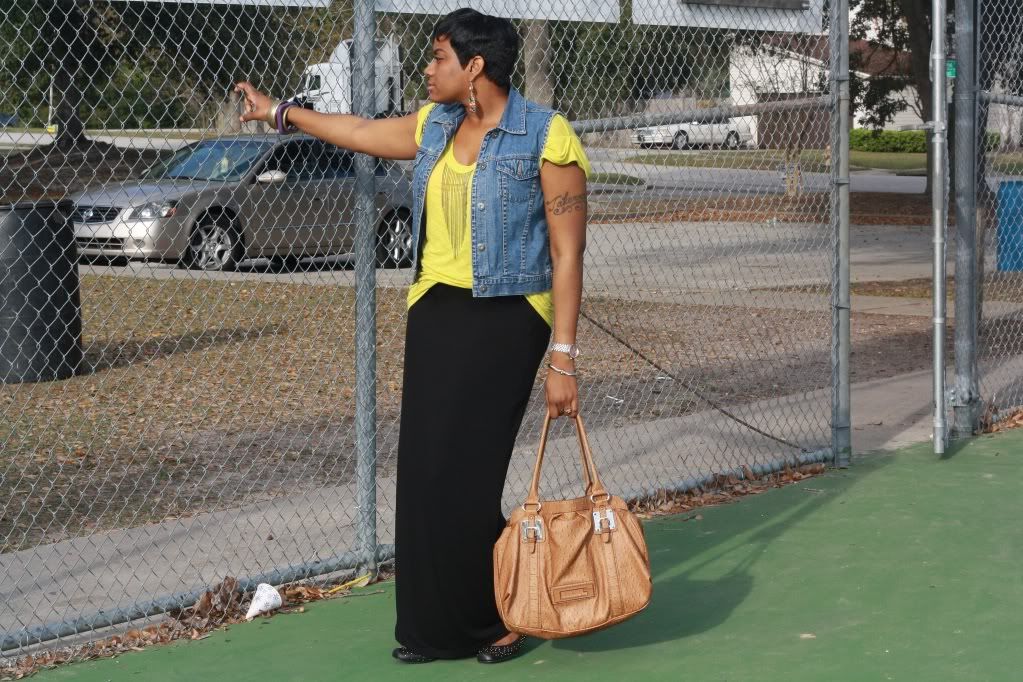 Skirt: H&M, Shirt: NY&Co, Purse: Guess, Shoes: Dolce Vita, Vest: Levi's (thrifted), Earrings: F21, Bracelets: Random
I can count on one hand the number of times that I've worn flats on my blog so far! I'm NOT a fan of flats!!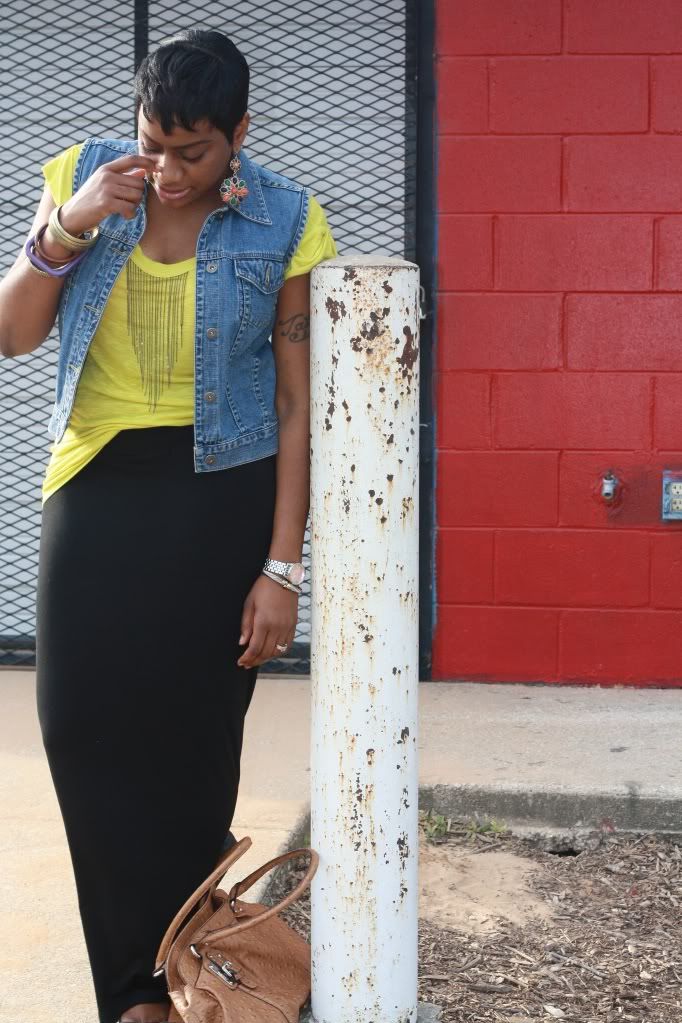 Hope everyone enjoyed their weekend!
Thanks for stopping by,