This is what I wore. I wanted to keep it casual chic.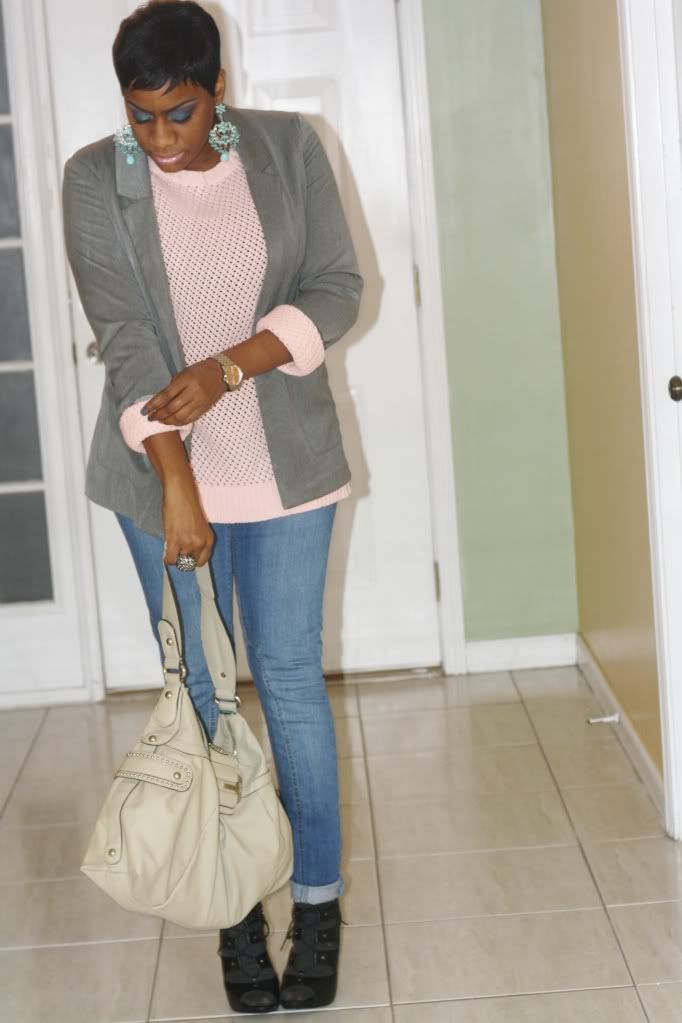 Blazer & Pants: H&M, Purse & Shoes: Guess, Ring & Earrings: F21, Shirt: Thrifted
I've gotten a few new Google Friends in the last couple of days. I want to say "Thank You" for joining me!
I hope everyone enjoyed their weekend!!
Thanks for stopping by,