What a week!!! Its been such a long week at work. I've never been so happy to see Friday. I think I'm going to show my bed some love ALL DAY today. Its been raining so much here lately, and I just havent had any energy to get dressed (appropriately). These are some pics that were taken a while back. Enjoy!!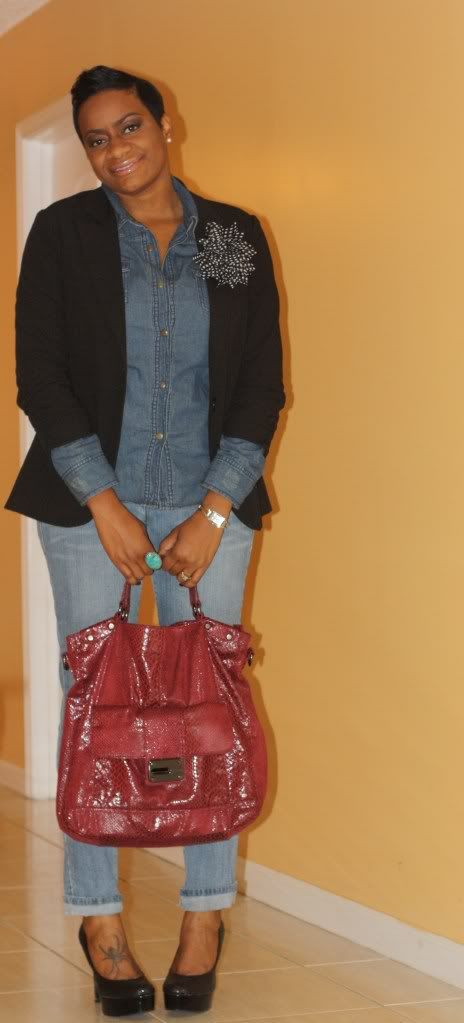 Shirt: Walmart, Jeans: Levis, Purse: Kenneth Cole, Ring & Blazer: Charlotte Russe, Shoes: Guess, Flower Pin: H&M
I hope everyone enjoys the superbowl festivities tomorrow! Be safe!!
Thanks for stopping by,