This weekend was oh-so boring, but relaxing. I didn't do much. I did however go thrifting. That in itself was relaxing. UNTIL….this lady came in with her kid that decided he wanted to throw tantrums & work everyone's nerves. Once she finally left, I enjoyed to remainder of my shopping excursion. I found some good stuff. I vowed not to purchase another blazer, but I saw a floral one that was calling my name and asking to go home with me. I washed it yesterday, and now it proudly sits amongst the sea of other blazers & coats. I also found a leopard sheer dress that I plan to rework.  Cant wait to show you guys.
Blazer:Thrifted, Pants: Worthington, Scarf & Socks: H&M, Ring: Rue21, Shoes: Bakers
  

**Edit…I got a few requests for a closeup of the shoe/sock combo!**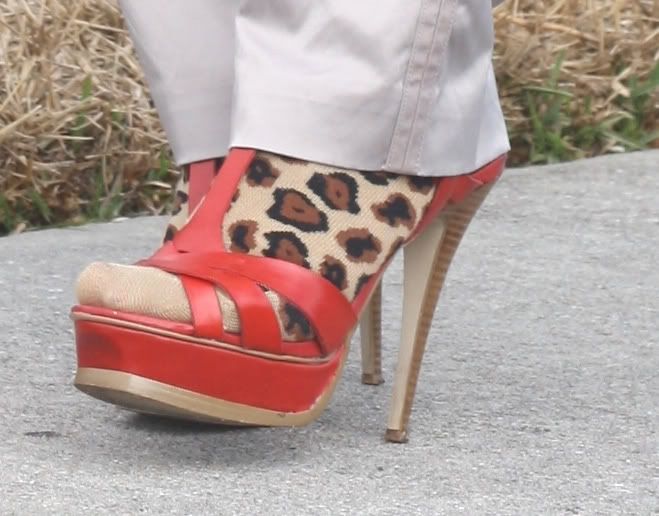 How was your weekend? Anything exciting?
Thanks for stopping by,