What better way to end Christmas than with a giveaway! Rush Our is having its first giveaway, guys! My friend sells beautiful jewelry that I fell in love with. This is a beautiful purple (my fav color) jewelled ring. Its simply gorgeous. There is just something about big bold rings that I love.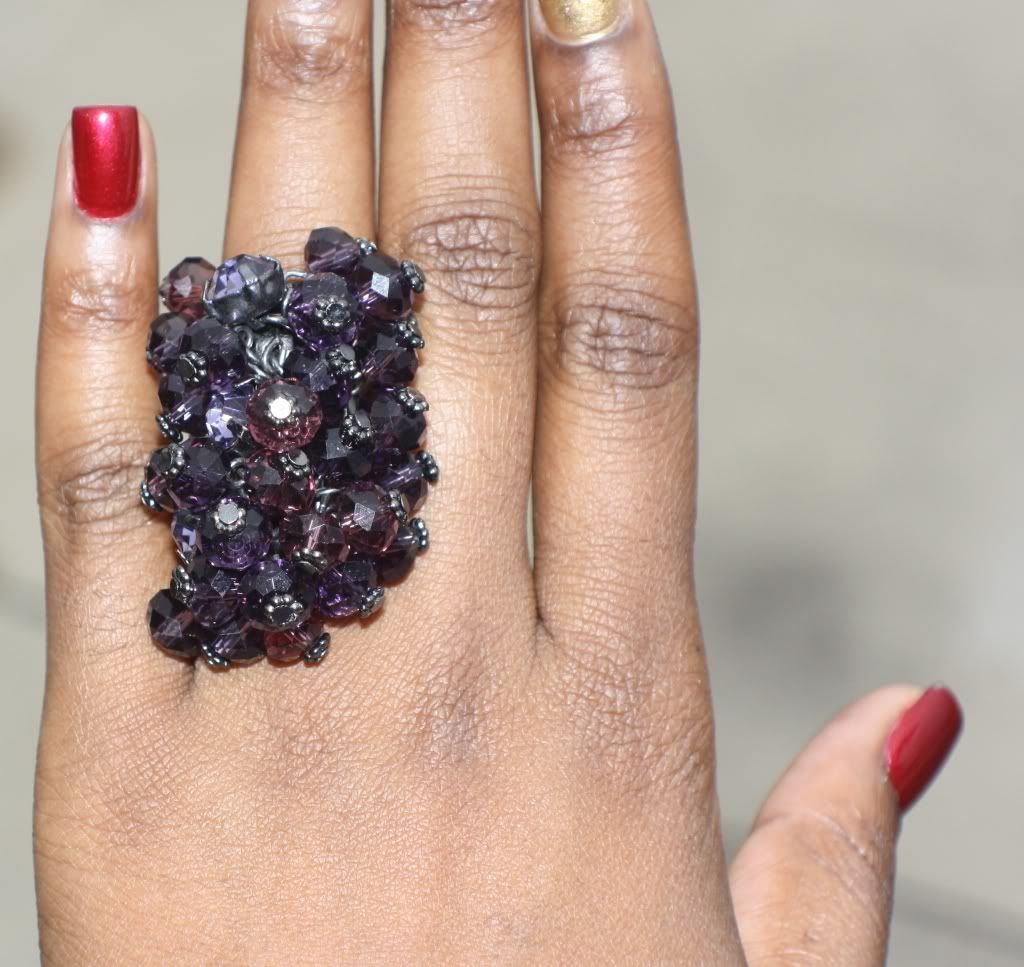 Here's how to enter:
1. You must be a follower/reader of Rush Our Fashion (follow via google reader, facebook, bloglovin, or feedburner). This will count as one entry once you leave a comment on the BLOG
2. If you tweet or blog about this giveway, you will receive an additional entry. Please leave a separate comment for your tweet or blog post. You must leave the link to your tweet or blog post in your comment.
3. In reality, each person could have 3 entries. If you are a follower, you tweet about the giveaway, and blog about the giveaway, please leave 3 separate comments.
4. You must be willing to leave your email address in each comment you post so that I can contact you if you win.
5. Contest is only open to US residents.
6. You must be willing to provide your mailing address (to me only) if you are the winner.
7. Contest ends on January 2, 2011.
Thanks guys & Good Luck!!
Prissy